I've been getting spammed by a company called The Compensation Specialist. They are a personal injury outfit. I'm not sure how they got my email but I didn't subscribe and we don't have an existing relationship, both are required for a UK company to send unsolicited email marketing material.
The rules on electronic mail marketing are in regulation 22. In short, you must not send electronic mail marketing to individuals, unless:

they have specifically consented to electronic mail from you; or
they are an existing customer who bought (or negotiated to buy) a similar product or service from you in the past, and you gave them a simple way to opt out both when you first collected their details and in every message you have sent.

You must not disguise or conceal your identity, and you must provide a valid contact address so they can opt out or unsubscribe.
I can't seem to find any online or email contact details so might have to send this post out to him at his registered address.
Edit: Found an email address for one of Lee's other companies, I'll email there to find out wasssup.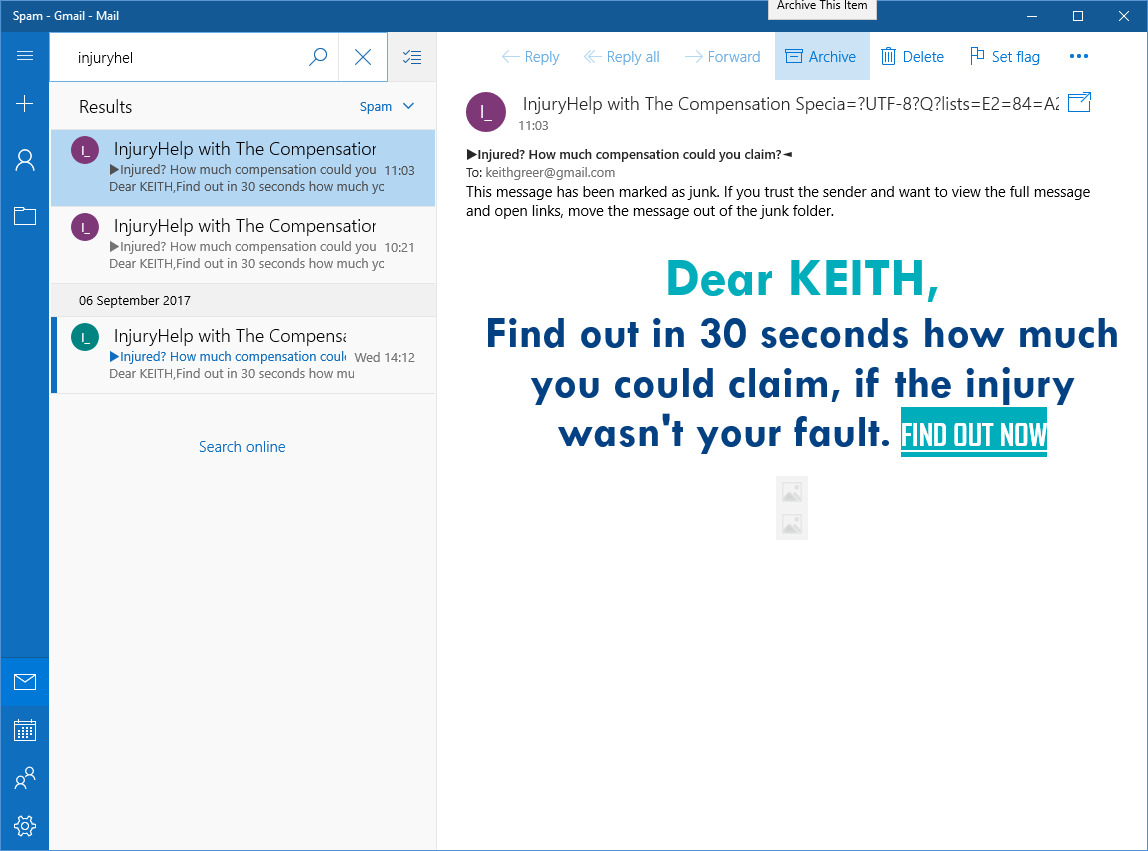 The link in the spam email directs through to a contact form, which handily includes Mr Meranda's companies record with the Crisis Management Regulator.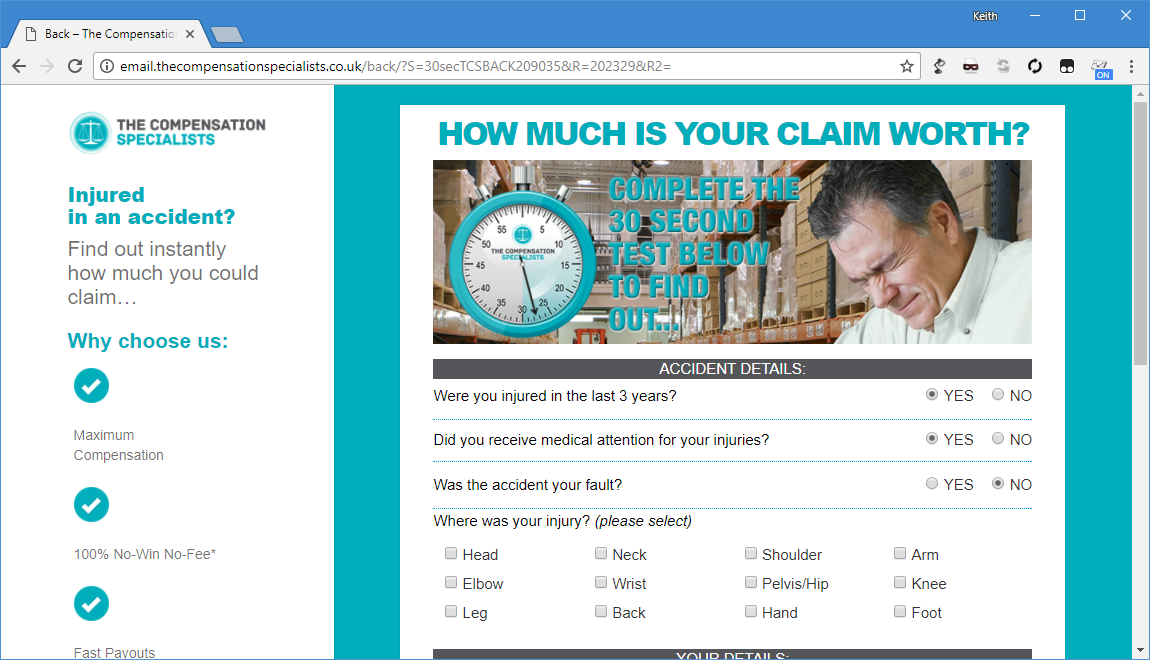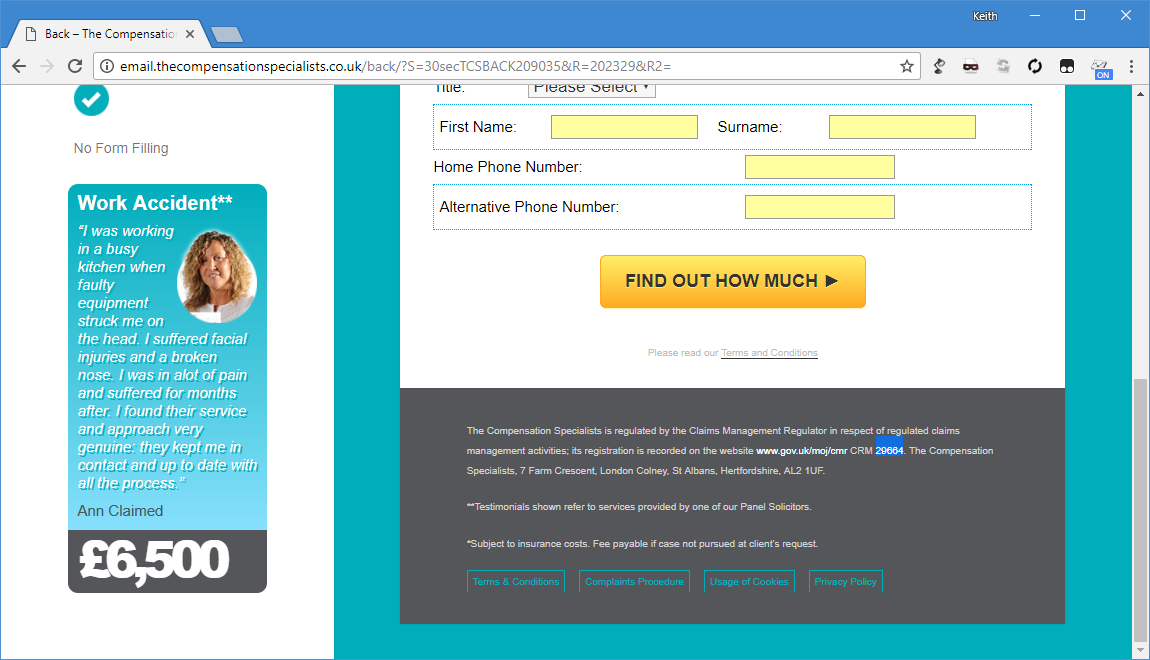 The Claims Regular provides an outline of Lee's organisations. I'll see if I can contact him through one of those.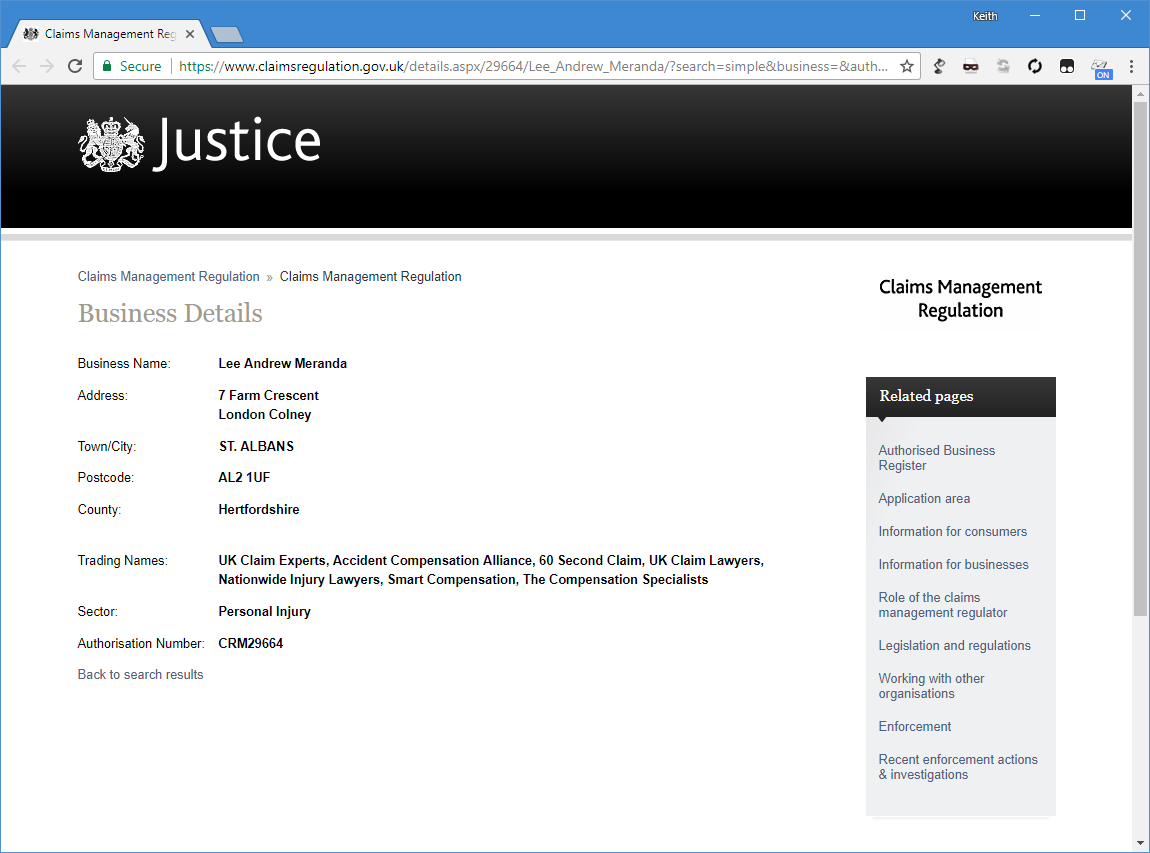 Other trading names include: UK Claim Experts, Accident Compensation Alliance, 60 Second Claim, UK Claim Lawyers, Nationwide Injury Lawyers, Smart Compensation